Feb. 21, 2015 I have a lot of problems. Yes, I know this does not come as a surprise to anyone that knows me well enough to be reading this. One of my problems is that it's painful for me to see anything I've purchased wearing out or generally getting broken. So much so that you'll be hard pressed to find me taking my highly capable mountain bike over anything more than a gentle bump - only on dry days of course. It's crazy to buy an incredible mountain bike and then keep it clean and dry so that it does not wear out. Again, I said right at the start this was a problem. That's bad enough but I'm going to self-diagnose my worst problem as a compulsive hoarder of manual transmission cars. First of all, almost no one wants one in the first place. Somewhere between 92% and 94% of new car buyers get a car with an automatic of some type. Porsche and Ferrari are basically making autos (automated manuals) standard now (shaking my head as I write this). So what's wrong with me that, if possible, I would only buy manual transmission cars? That alone is probably another problem. Anyway, at the intersection of the pain of things wearing out and this fear that manual transmissions will be relegated to the pile of old technology like Walkmans, corded telephones, and water sold any other way than a container with a lid, comes my worst problem: this compulsion to collect and preserve (gently, occasionally savoring a drive) as many characterful manual transmission cars as possible. That's not even the worst part. The worst part is that I'm not looking for a cure - don't even want to be cured. That has to be the definition of hopeless. For anyone like me (who am I kidding?), we have only a few years left before the end of an era. It's bad news any way you look at it: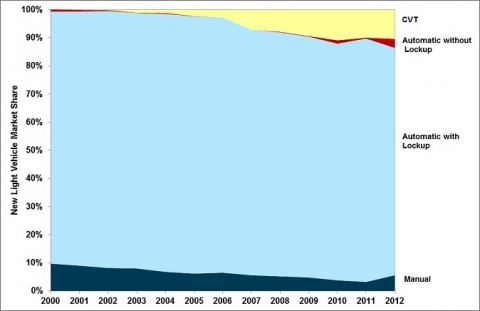 Nov. 2, 2013 Polaris posted an image to celebrate Halloween a few days ago. It should immediately bring to mind the sound of a 2-stroke sled ripping off an acceleration for those that have ridden a snowmobile. Take a look: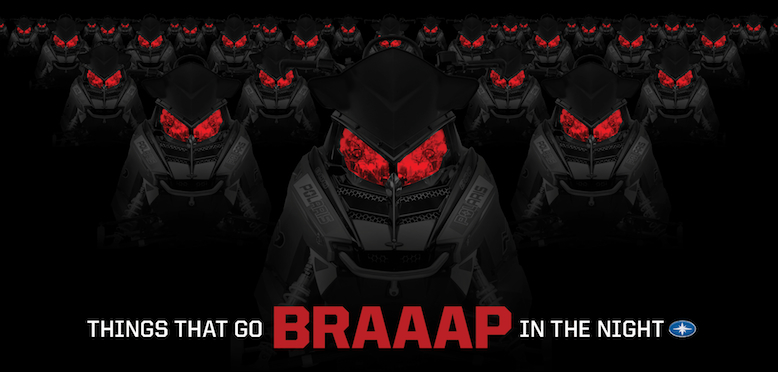 Sept. 5, 2010 Among the many roles that dads play is clearly circus clown. One of Colby's favorite things to do is 'push Daddy in' the water when we're out on the boat. He even has a little song he sings after each successful shove. It ends with a rising yelp that must somehow mimic the faux objections from Dad as I'm being pushed off the boat. There are others too. On a typical night after Colby's bath he'll launch himself off Daddy's belly when I'm laying on his bed. Sometimes when we're really into it we'll introduce the difficulty of the upcoming effort ... Ladies and Gentlemen: here to attempt a jump difficulty rating 9.4, Colby Higgins Sherrod! Then, he'll launch. He also likes to flip on the bed and bounce when Daddy skips. I'm going to enjoy this one because I'm guessing the future roles are going to be harder - we're injury free (physically and emotionally) as this is written.
Easter Sunday 2010 I don't want to be part of a church that people don't leave. Sounds controversial. Maybe it is but that's not the point. Let me be clear - I don't want anyone to ever leave the church we attend so that's not the point either. Now this sounds controversial and contradictory. How can it be that I don't want anyone to leave if I don't want to be part of a church that people don't leave? It's kind of like saying I want to be active and exercise my entire life and at the same time saying exercise is not my favorite thing to do. I know I need exercise so even if I don't love it ... I'm going to keep doing it. My ideal church is a place where people are honest, challenged, taught straight from the Bible, and where Jesus is THE point. Anyplace where the four of these come together is going to be interesting (not comfortable) and while it describes what I want in a church some people are not going to want a church that 'interesting'. So, we have a conflict in the truest sense. What are people that want to be comfortable at church supposed to do at a church that's intended (designed, structured, aimed, targeted, etc.) to be uncomfortable? Quick tangent. Why would I say the church is intended to be uncomfortable? I could use softer words like a place to grow, a place to be challenged (I used that earlier), or impactful. I could use softer words but I'm not interested in disguising the reality that my church is not going to be comfortable so why bother using softer words. Back to the central thought - what people seeking a comfortable church should do at an uncomfortable church. My point is NOT that they should just leave the church. My point is that the church should not (must not) change to make them comfortable. Those good people should search the teaching of the Bible where it is evident that our earthly comfort is subordinate to our joyful service of Jesus, who is God. Basically, we all have to learn (it's a process) that church is not about us or our comfort. That doesn't mean that we can't have air conditioning, padded seats, or good coffee but the teaching and purpose has to be piercing and steadfast. Sound audacious? Take a look at Jesus and His life on earth. Any measure of comfort that Jesus enjoyed on earth is entirely obscured by the comforts of heaven He left to live on earth. Jesus, as our example, perfectly demonstrated where comfort fits on the priority list. Rather than asking, 'Are you comfortable at your church', ask 'Would you be comfortable inviting Jesus to your church?'
Mar. 7, 2010 Pastor Jason asked me to participate an a Q&A before the sermon today on Christian community. I was humbled to have the opportunity to participate. If you want to hear the discussion, you can download the podcast. The following is an excerpt of the exchange:
STONEHOUSE> How long have you guys been coming to Grace? What drew you here or what interested you in coming?
SHERROD> Pam and I started attending at Grace during the Encounters with Jesus series (right before no more MN nice) which was last summer. From the beginning I felt the Lord nudging us here and as we attended more it seemed to be reinforced. I remember Grace being a welcoming church for people that were new. That feeling of being invited was really helpful on one hand and additionally, things felt vibrant. So for us, we felt really fortunate to be at a church that welcomes new people and tries to grow the people that are already here.
STONEHOUSE> Sean, you guys decided to connect beyond the worship services, why did you feel a need to get more connected?
SHERROD> As I look back on how I've grown as a person through the phases of life so to speak, I've changed a ton but my faith in Jesus (while not perfect) has stayed with me and a big part of the reason for that has been being in a community with other Christians. In jr high and HS it was some of my friends from Sunday School. In college, I had a prayer partner - an accountability partner. There have been men's Bible studies and retreats. Right now, we're in a small group. I think God has used these to grow and protect my faith as much as anything. I won't take the time to talk about how each of these have impacted me but I'll give you an example. As a teenager trying to grow up and fit in, it was really interesting how big a deal it was to have the benefit of positive peer pressure. My closest friends were from church and we did a bunch of the crazy stuff teenagers do but we did it a context of mutual love for the Lord. We're out exploring a cave together and we're talking about the Bible. We get together to eat (again) after we drop off our dinner dates and we pray for each other. That was an important Christian community when I was growing up. So the way that I've connected with other Christians has changed as I've gotten older but the value of it has been remarkably similar throughout.
STONEHOUSE> Were there any barriers you had to overcome to getting connected?
SHERROD> There's always plenty of things - legitimate things - that hold me, and I think a lot of people, back from being as connected as we could be. Is this really the church we want to get 'stuck' with? How am I going to make time when I'm already too busy? The more you get connected, the more people are aware of the baggage from previous choices that you bring with you. The thing that I've really been learning is that communities are messy and that it's okay. I mean I don't think we should pretend that our Christian community is perfect and I don't think we should give up on it when we admit it's not. So, I realize that community can be messy, but that's not a reason not to connect, because the reality is I bring my mess to it as well, but I also bring value and encouragement to others too.
STONEHOUSE> What would you say to someone who is newer or has been primarily on the edges a little?
SHERROD> I would say, if you've been kind of observing for a while, don't settle for just coming to a service - I mean don't get me wrong, the services are important! But there is so much more to Christian community and your faith really comes alive in different ways when you're in community. Maybe you write on one of those white cards, I'd like to get more involved, just not sure how or maybe you talk to someone or look for the next step - the cool thing is here at Grace most things are often 6-8 weeks long, so it's not like you're locked in forever, but you never know what could happen after you take the first step.
Jan. 31, 2010 Pam recently traveled to St. Croix, US Virgin Islands to participate in the first open heart surgery in the Virgin Islands. Pretty cool. The surgeon trained at the U of M hospital where Pam works and is now starting a heart program in St. Croix. The following article was printed in the Jan 20th, 2010 edition of The Virgin Islands Daily News:
The territory's first open-heart surgery was successfully performed at Luis Hospital on Tuesday, but the surgeon who took the lead on the operation cautioned that the hospital has a lot of work to do before it can perform another one. Dr. Moses deGraft-Johnson - a cardiothoracic surgeon hired by Luis Hospital on Dec. 1 - brought his brother, Dr. John deGraft-Johnson - a cardiothoracic surgeon with Kaiser Permanente in Modesto, Calif. - and a team from the University of Minnesota's Lillehei Heart Institute to St. Croix to perform the operation on a St. Croix woman. Citing privacy laws, hospital officials would not release details on the patient's condition, age or the type of open-heart surgery performed. The University of Minnesota Medical Center team consisted of anaesthesiologist Rajibir Sarpal and perfusionist Roger Mueller. A perfusionist operates the heart-lung machine, which performs the functions of those organs during open-heart surgery so that doctors can perform surgery on a still, non-beating heart. Moses DeGraft-Johnson said that the hospital is looking to hire its own perfusionist to run the heart-lung machine, which was donated to Luis Hospital from Salyer Perfusion, Inc., which makes the machine. "Juan Luis Hospital wants to do this. It is part of their vision," deGraft-Johnson said, but added that "Juan Luis is not in any financial situation to start an open-heart program." Still, the heart-lung machine will be vital, deGraft-Johnson said. If a patient has been in a car accident resulting in a transected aorta - which is responsible for up to 15 percent of motor vehicle deaths - the machine can function as the patient's heart and lungs while the aorta is repaired. Or, if a woman who has recently given birth suffers a pulmonary embolism, the machine could perform respiratory functions for her while the blockage is cleared. The machine also will allow physicians at Luis Hospital to be more aggressive in their treatment, deGraft-Johnson said. "If they do get into trouble, they have a heart surgeon available with a heart-lung machine," he said, adding, "by being conservative, sometimes you are not able to deliver the type of care that you need to deliver." DeGraft-Johnson said one of the main objectives of Tuesday's surgery was "to demonstrate the capability of having a heart-lung machine," but added that he also wanted to boost the community's pride in its hospital. "We want to restore some of the confidence that has been missing," he said. DeGraft-Johnson said that the hospital does face funding challenges but added that some of those challenges can be met by seeking creative solutions, such as third-party donations. A cell-saver machine, which uses the patient's own blood for transfusions, was used in Tuesday's surgery as well. The machine was donated by the company Soaring Heart, deGraft-Johnson said. The Medtronic Corporation arranged for Luis Hospital to use the disposable equipment it needed to run the heart-lung machine. The consignment arrangement with the allows the hospital to pay only for the equipment it uses. While a multitude of cardiac procedures have been conducted at the hospital's Virgin Islands Cardiac Center since it opened more than a year ago, Luis Hospital has not previously offered open-heart surgeries. But the possibility of offering that speciality has long been a topic of discussion among hospital officials - and was part of the long-term goal when the V.I. Cardiac Center was planned. John deGraft-Johnson, Sarpal, and Johnson will leave the territory in about a week. No additional open-heart surgeries are planned. Moses deGraft-Johnson said that he hopes to build an educational relationship with the University of Minnesota Medical Center, through which nurses would be sent to the mainland for surgical training. He added that Tuesday's surgical team could be brought to the territory to preform open-heart surgeries in the future. Assisting the specialists in Tuesday's surgery were intensive care unit nurses Coleen Stozeman, Kimberly Bommer and Kathleen Virling, as well as operating room nurses Cheryl Readorn, Stacy Carda and Pamela Sherrod.
Sept. 13, 2009 We're now admitting that we're not campers. Apparently the hard part is admitting it to ourselves because we've been in denial for years. We love the idea of camping and we love aspects associated with camping like bicycling on trails, roasting marshmallows and watching an evening fire, hiking down to a waterfall, and watching the Northern Lights. We don't love sleeping on the ground in a tent. So now that we've come clean, we've concluded that we'll keep the parts we like and skip the sleeping in a tent by staying in cabins or resorts where we can get a great night of sleep and then be rested to enjoy the bicycling and everything else. Now, for everyone else that digs the whole tent thing, knock yourself out. In a lot of ways, we wish we were like you - but we're not. We might even join you to roast some marshmallows next time we go 'camping' together.
June 23, 2009 Colby reminded me again how open-minded children are about a week ago. We were traveling up to Roseau and stopped at a Dairy Queen in Motly, MN for some health food. Colby was entertaining the hapless patrons with some assisted stumbling around when he encountered a 4 or 5 year old girl, Sierra. Sierra seemed to be smitten with babies and Colby qualified. She gingerly reached out and rubbed his hair. For several minutes, they followed one another around exchanging toys. At some point Sierra's father explained that she had recently gotten a second cochlear implant (possibly performed at the U of M). Of course Colby was entirely unaware and even if he had been aware, he would not have cared. I wish Colby and Sierra had a longer rendezvous but we all had to be on our way. We signed 'thank you' and Sierra signed 'baby'. Perfect.
April 11, 2009 I've had it with mediocre frozen pizzas. I'm talking about the Jack's and Freschetta/DiGiorno and everything else I've been able to find. In consultation with Pam, I've gone on a medium effort search for great frozen pizza. There was one deep dish that claimed to be traditional Chicago style. It even had a pop-up widget to tell you when it was done just like the Thanksgiving turkey. The pizza aroused great interest because I've come to love true, authentic Chicago style pizza after living there for a summer. I'm actually going out of my way to stop at a Chicago pizzeria on an upcoming motorcycle trip. So, how did it taste? I should have sued the company for false advertising. Either they don't know what Chicago style deep dish pizza tastes like or their misleading packaging is intentional. Either is inexcusable for a company specializing in pizza. The results of the frozen pizza search: zip. It's 2009. Are there seriously no great frozen pizzas to be had. Where is our technology going? At this point, Pam and I have concluded that if great frozen pizza is out there (unicorns, pots of gold, etc.), it's very elusive. We haven't had frozen pizza in the fridge for months now. Maybe never again. I'm not so closed minded that I'm unwilling to try again. Let me know if you have the answer. The only stipulation is that it can't cost more than delivered pizza. Let me know.
Dec. 13, 2008 I had a surreal experience last week at the Minneapolis Government Center. The old Nissan Pathfinder (the only vehicle we have without a nickname) was ticketed some time ago because the renewal month on the front plate did not match the rear plate. What more productive things could our city officials do than compare front and rear license plate tabs? I will give them credit for thoroughness though. Anyway, since our registration was actually current I decided to protest the $100+ technicality ticket. I take a number realizing some 20 others will plead their case before me. At this moment, the obligatory waiting room TV cuts to the sentencing of OJ Simpson's Las Vegas armed robbery trial. This is interesting not because I had been following OJ's trial but because others in the waiting room had an opinion. The boisterous man next to me explained how OJ was really being re-tried for murder and this was a sham. Even though he thought OJ was guilty then, he saw no possibility of a fair trial now. Another person piped in that OJ's accomplice got harsh treatment for being unwilling to testify - this clearly disturbed him. At a moment in time, I learned of OJ's years of confinement, observed the reactions of my fellow ticket holders, pondered the outcome of their reactions, and waited for my 'sentencing'. The group that made their opinions known were in general agreement and the remainder (including me) exercised their right not to speak an opinion. Shortly thereafter, I had the opportunity to plead my case. I'll spare you the details and skip to the result. I was summarily pardoned of the Pathfinder's un-matching front and rear registration month offence. I was vindicated but still felt an odd connectedness with those I had waited with - even OJ. We all waited together to learn our fate.
Oct. 25, 2008 Why did Jesus cry? Before trying to answer that question, think about it a little. We're talking about an all-powerful God living on earth broken to the point of tears. I'm not going to be so presumptuous to assume or even claim to have the definitive answer. What I have are more like general thoughts on the subject. I don't think that Jesus cried because there was any limit on His abilities or any fear of the unknown or a response to physical pain. In fact, I don't even think that Jesus' tears had anything to do with Him. I credit Tim Cain who spoke at church last month for stirring an interest in the question along with some helpful insight. I think that Jesus cried for those He saw hurting (or knew would be hurting in the case of Jerusalem Luke 19:41). Even though Jesus knew the suffering He saw in others would be temporary (at least in some cases), He participated in the moment of suffering to the point of brokenness. I thought of this a couple weeks ago as Colby was suffering through an ear infection. As I held Colby and watched him cry in pain, I knew that his pain was temporary - that the amoxiclyn would kill the infection. But in the moment, he was suffering. Watching his suffering brought me to tears. I didn't cry because the ear infection couldn't be fixed or because I was fearful of anything unknown or because I felt any pain. I cried because I saw Colby hurting and the thought of the pain he was feeling broke me. Maybe that moment with Colby gave me some insight into why Jesus cried.
Sept. 14, 2008 I'm changing teams. Well, not quite yet. I'm officially becoming a Gopher fan at the start of the 2009 college football season. I became a Tennessee fan in 1995 when I moved out of state for college and I found myself latching onto anything Tennessee. How true the timeless adage that absence makes the heart grow fonder. The Vols have been good to me including a National Championship along the way. Why change now? There's no one reason but a bunch of little reasons: Tennessee lost their offensive coordinator (again), Colby would have a hard time understanding why he's the only Tennessee fan he knows, Pam works at the University of Minnesota hospital, and Minnesota finally gets their own stadium on campus at the start of next season. I don't expect to see a Gopher National Championship soon (but it would be okay) so I have a feeling that I'm signing up for a lot of pain along the way. Still, I haven't decided how to properly retire my well worn Tennessee hat (I'm pretty sure Pam has some ideas though).
Aug. 17, 2008 I have a confession. I have already identified my next motorcycle purchase. This event is recognized in our family by the tradition laden posting of the candidate cycle on the fridge door next to the more deserving modern art created by our nieces and nephews. The LC4 powered KTM 690 Enduro (aka dual sport, legal off-road and on) has been on the fridge for a couple of weeks now. So now the crucial process of formulating my justifications and explanations has begun. What's that you say? You think that I have justification before I identify the motorcycle? Maybe next time. Probably not. Anyway, this is not always a fast process. Keep in mind that the Ducati 1098 was on the fridge for over a year. The bookies in Vegas have the odds at over a year on the fridge for the KTM too. The most obvious explanation is that Colby and I will ride motorcycles together at the farm in Roseau, which means dad needs an off-road motorcycle. Don't think I've forgotten that Colby will need a motorcycle as well.
July 13, 2008 Perspective. As Pam and I were watching The Bucket List, we paused and discussed the reality that major medical procedures (are there any other kind?) are entirely familiar to her. At the same time, for each patient, they are often the most extraordinary experience of an entire life. Same exact procedure: familiar or extraordinary? It hinges on the perspective. It's the same idea of a person within a group. Think of the group of people that had a child born today. Thousands. It feels as common as the breeze looking from the outside. From the inside, life stops - or at least pauses - for every person. Same exact event: common as the breeze or life stopping? It hinges on the perspective. Speaking of kids, I've posted additional photos of Colby on his web page - click here for the links tab.
July 5, 2008 Here goes. A real, live blog. First, what this is not. Don't look for a diary or a tell-all diatribe of every manner of fear and dream. I'll start with some general thoughts on computers and the web. There are aspects of computers that fascinate me but my attention fades quickly looking to connect with messy, time consuming, unpredictable, irrational, wonderful people. Computers do have the advantage that you can turn them off. Same for cell phones, TVs, cameras, and alarm clocks. I like the web. It's handy when I want to order a pizza and need a phone number. What I'm liking even more is the Web 2.0 concept of connection - people helping people. It's in this vein that I write this blog. To the extent this web page and blog help connect our family with yours, we'll keep it up.